November 1st to 5th, the 18th China International Industry Fair (CIIF) was held in Shanghai National Convention and Exhibition Centre. TrustKernel, as the Outstanding Winner of the 14th National Challenge Cup, was invited to display in the college innovation and enterprise exhibition area.

CIIF this year was cosponsored by Ministry of Industry and Information, National Development and Reform Commission, Ministry of Commerce, Ministry of Science and Technology, Chinese Academy of Sciences, Chinese Academy of Engineering, China Council for the Promotion of International Trade, United Nations Industrial Development Organization and Shanghai Municipal People's Government, and co-organized by China Machinery Industry Federation. The exhibition covered an area of over 270000 square meters and attracted more than 2300 Chinese and foreign exhibitors, the number of which hit a new record. This year, the theme of CIIF was "innovative, smart and green". It attracted over 150.2 thousand professional visitor from home and abroad.
Sixty-nine universities and colleges participated in the college exhibition area this year, including Peking University, Tsinghua University, Fudan University and Shanghai Jiaotong University with advanced comprehensive innovation and technological strength. The new college innovation and enterprise exhibition area established a good platform for the scientific and technological achievements of universities to enter the society, and advocated university-industry collaboration.
TrustKernel displayed its product "Secure Operating System T6" at college innovation and enterprise exhibition area. T6 attracted many visitors and aroused the interest of students from other universities by its Innovativeness and uniqueness.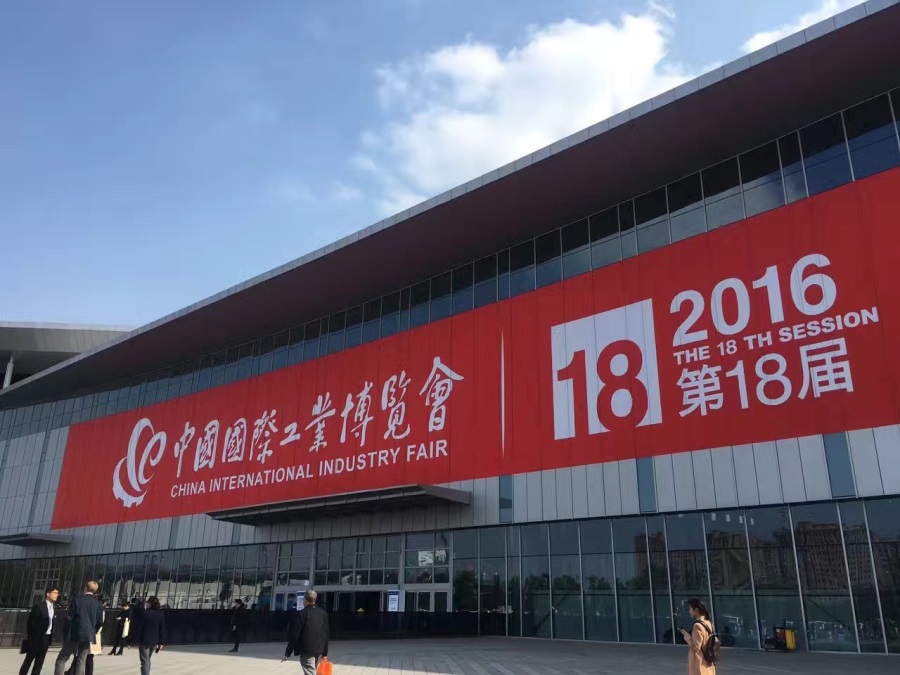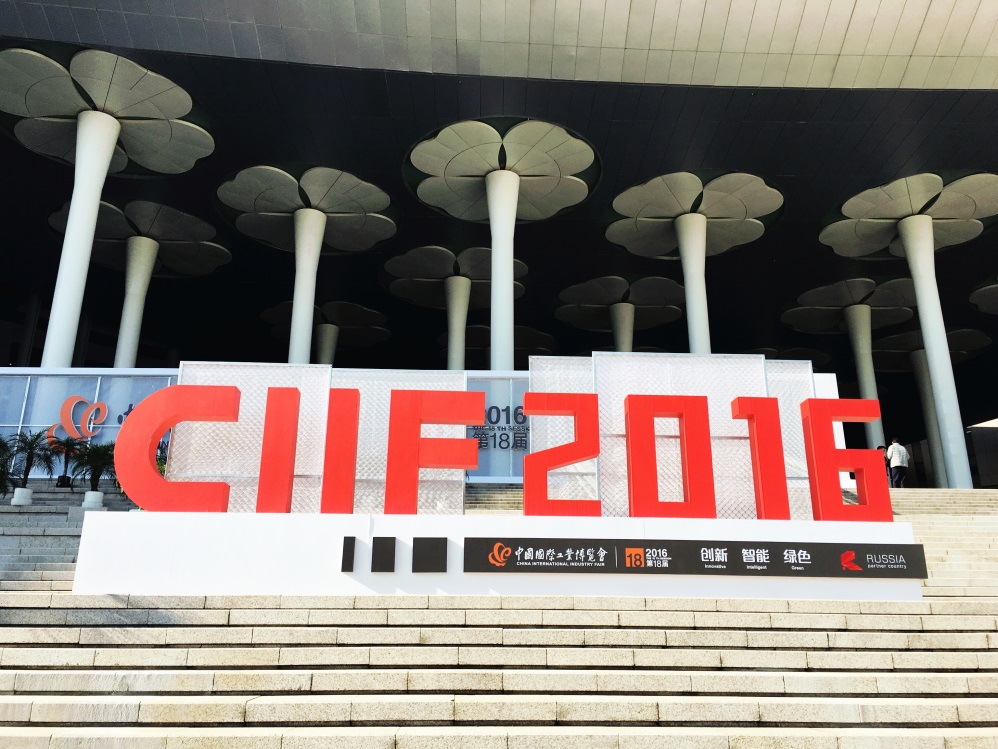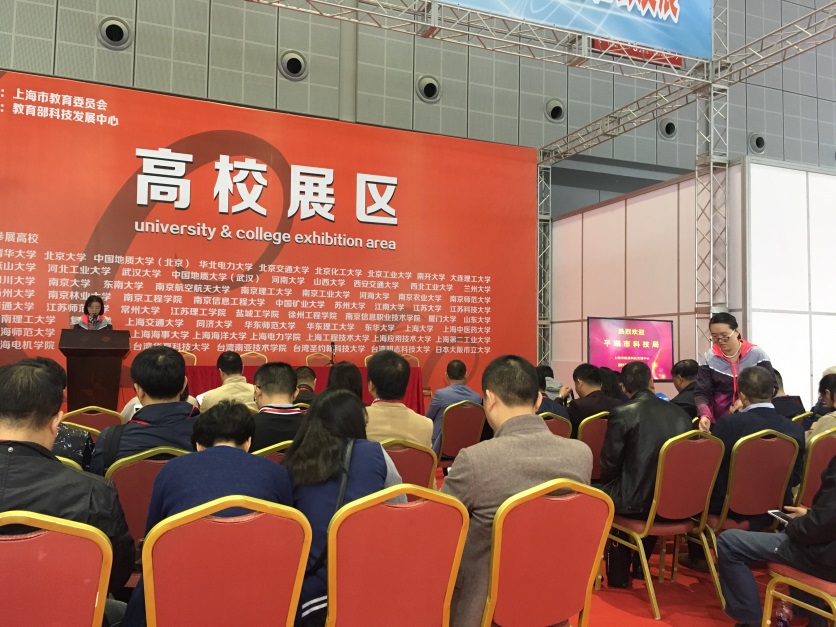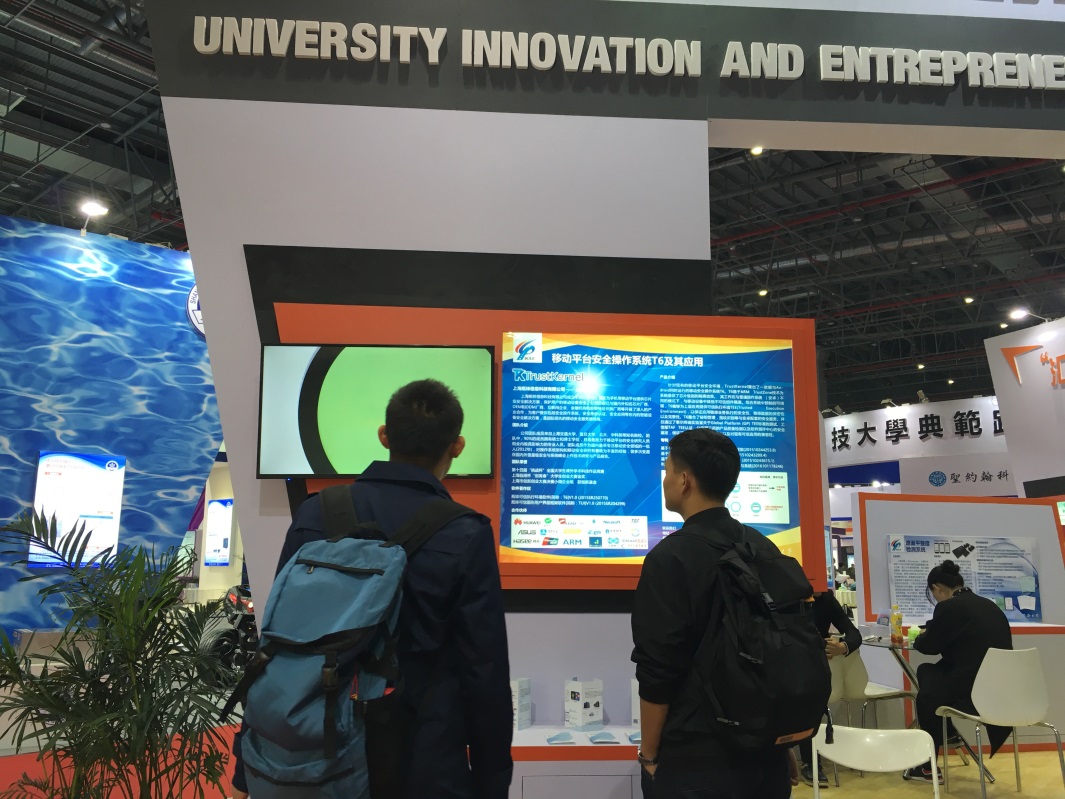 In the background of innovation and entrepreneurship, TrustKernel showed our achievements and ability of technological innovations to the society.